Sunday School at Grace Lutheran Church
Sunday School is held on Sunday mornings, September through May from 10 AM – 11:15 AM. The Sunday School children in PK-6th Grade are invited to sing on the 4th Sunday of every month. We welcome ALL children ages 3 through 12th grade to be a part of our Sunday School program.
* PK-5 Rotation Sunday School – Spark
Children in grades K through 5 will participate in Rotation Sunday School. Each three-week rotation is focused on a Bible story or group of Bible stories about particular characters. Our youngest PK members will rotate within their own classroom while the K-5th Graders may be moving to new rooms depending on the rotation they are on. Each week we gather in Fellowship Hall first for opening music or other activities before breaking into stations. Rotating through different stations per session allows students to explore each story from several perspectives. Stations may include Art, Digital Media, Cooking, Drama, Music, Science, Bible Story Games and Movie.
Middle and High schoolers grades 6 to 12 will meet every week to learn and talk about how God reaches into our everyday lives. This class discusses a range of topics from current events to Scripture and serves as a safe place to share faith and friendship. They also have some fun along the way!
Fall 2019 Study will be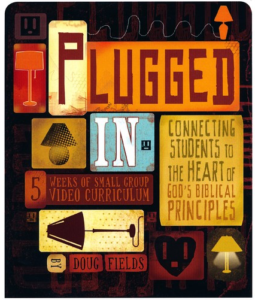 KidVid CINEMA & WILD BIBLE ADVENTURE
(5lb Bag) Playground Sand
(4) 5lb bags of quick set cement
(10) yard sticks (will not be returned)
(2 boxes) Gallon Size Resealable Baggies
(2 boxes) Quart Size Resealable Baggies
(3) Large Plastic Mixing Spoons
(4) Yellow Plastic Tablecloths
(2) Brown Plastic Tablecloths
(2) Gallon of Green Paint (any shades)
Pharaoh Costume – Size XL
(2 rolls) Clear Packing Tape (w/ dispenser)
(3 rolls) Gold Wrapping Paper
(2 pkgs.) Metallic Permanent Markers
(2 pkgs.) Fine tip Permanent Markers
(2) Brooms or Brooksticks
(2 pkgs) Straw (non bendy kind)
Bag of small smooth stones
(2) Large Buckets (ice cream pail size)
(2 pkg) Mailing Labels (2×4, name tag size)
SPOTLIGHT PROPS
Box of Corn Flakes (gluten free if possible)
STAMPEDE GAMES
(6) Shallow Roasting Pans
(2) Large bags of River Rocks